Raccoon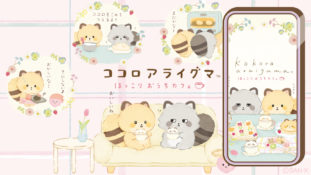 San-x's Kokoro and her grumpy racoon friend are drinking cute face lattes in the cafe. Desktop and mobile version available.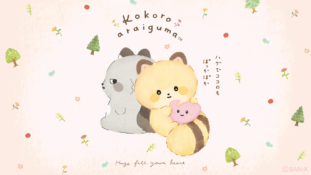 San-X's cute racoon couple feature in this cute pink or peach coloured virtual background. Mobile and Desktop Size is available.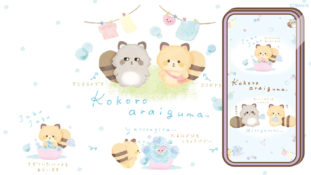 Cute racoon Kokoro and friend are washing laundry in the pretty and minimalist watercolour style virtual background.