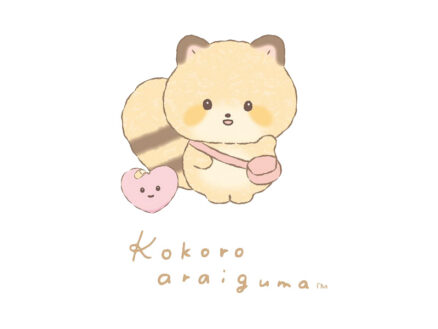 Kokoro Araiguma
Kokoro Araiguma
Welcome to our collection of Kokoro Araiguma wallpapers! Kokoro Araiguma, also known as Heart Raccoon, is a cute and charming character created by the Japanese company San-X, known for their kawaii (cute) character designs.
Our collection of Kokoro Araiguma wallpapers features a range of designs and styles, showcasing the adorable raccoon in various situations and settings. From enjoying a delicious snack to spending time with friends, Kokoro Araiguma is always up to something fun.
Whether you want to see Kokoro Araiguma enjoying a cozy day at home, going on an adventure in the great outdoors, or simply being cute and cuddly, our wallpapers have got you covered.
Discover our collection of Kokoro Araiguma wallpapers today and give your device a touch of kawaii for free! With our selection of adorable designs, you can enjoy the charming and playful nature of this lovable raccoon every time you use your desktop, tablet, or mobile device. Don't miss out on the chance to add some cuteness to your life – browse our collection now!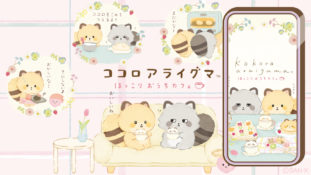 San-x's Kokoro and her grumpy racoon friend are drinking cute face lattes in the cafe. Desktop and mobile version available.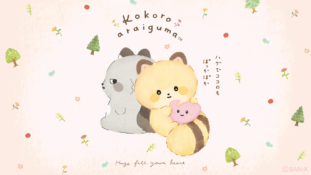 San-X's cute racoon couple feature in this cute pink or peach coloured virtual background. Mobile and Desktop Size is available.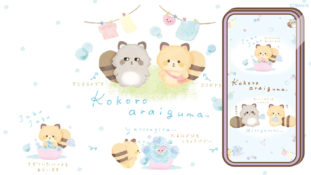 Cute racoon Kokoro and friend are washing laundry in the pretty and minimalist watercolour style virtual background.