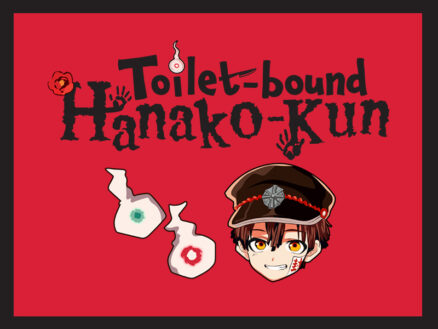 Toilet Bound Hanako Kun
Toilet Bound Hanako Kun
Toilet Bound Hanako Kun is a popular Japanese manga series that has captured the hearts of fans around the world with its unique blend of horror and comedy. The story follows a young girl named Nene Yashiro, who summons the ghost of Hanako-kun, the seventh mystery of the Kamome Academy's Seven Wonders, in hopes of fulfilling her wish.
If you're a fan of this captivating series, you'll love our collection of Toilet Bound Hanako Kun wallpapers. Featuring stunning artwork and designs inspired by the show, our wallpapers capture the eerie yet charming atmosphere of the Kamome Academy and its supernatural inhabitants.
From classic images of Hanako-kun and his fellow ghostly companions, to dreamy and surreal backgrounds, these wallpapers will transport you to the intriguing world of Toilet Bound Hanako Kun every time you use your device. Whether you're a devoted fan of the series or just love captivating and unique designs, our wallpapers are the perfect way to show off your love for this extraordinary series. So why wait? Browse our collection today and find the perfect Toilet Bound Hanako Kun wallpaper to add a touch of intrigue and mystery to your device.