Super cute wallpaper & cute backgrounds for desktop pcs, mobile & tablet devices ♥︎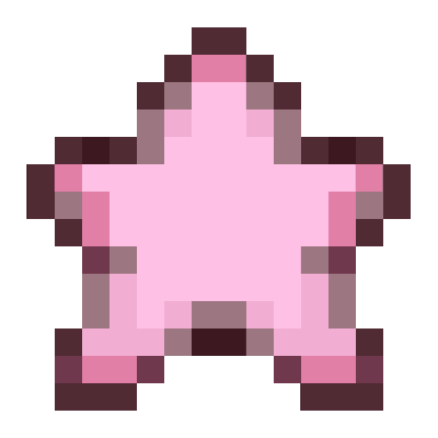 Cute Wallpaper & Cute Backgrounds
Kawaii Hoshi loves all things cute & adorable! We bring you a variety of cute wallpaper & cute backgrounds for desktop pcs, mobile phone & tablet devices.
Our collection is carefully curated from a range of sources, including free wallpaper websites and other cute image resources. You'll find everything from lovable animals to charming characters, all in one place! So come on in, browse our collection, and add a touch of kawaii to your life!
All of the wallpapers available on Kawaii Hoshi are carefully chosen to showcase the charm and playfulness of kawaii culture. Whether you're a dedicated kawaii enthusiast or just looking for a fun way to add some personality to your device, Kawaii Hoshi is the perfect destination for all things cute and charming.
Message Board
7 entries.
P.S. The first time I see Kirby was OH MY GAWD, SO KAWAII!!! dis taim I wish to see awnothor kirby wallpaper at PC or Android Okii?
Evartthang as WANDAFALL!! But, I have many recommendations. 1. Widgits, muybay Sanrio and kawaii anime, and San-x and Pushen ones, they'd be sow WANDAFAALLL!! 2. Mini game Widgits!!, People would love and enjoy them and possibly make your game aa.... Drumroll..... A BAIG HAIT!!!!!! ANd SOW WANDAFALLL!!!! 3. KEYBOARDS AND KEYBOARD FONTS!!!!!!!!, ADOORABULL!!!!! ANd WANDAFALLL!!!!!!!!!!!!!!!! People love ait... I love ait.. You love ait... THean do ait. So... Yaeh..! - Beuateafall and WANDAFALL.... Loileanyeie
Please add more sanrio wallpapers and add the popular ones like Kuromi, Cinnamoroll, My Melody, Pompompurin, and more! I would really like Kuromi. I like to get wallpapers on pinterest but when i get wallpapers on a school computer, I go to your website to get them since the other websites are blocked. Please add more so I can get cute ones!
please more cinanmoroll They are so cute!
This is sooooo cute, I love all of the wallpapers, iv been looking for zelda ones that r cute thanx
thanks for this website, I love all the peach and goma wallpapers can you add more?
Mikka's Blog
Hi, I'm Mikka and I run this website, each month I'll be adding new updates. On the blog I will post about what's new, updates, ideas and more being added in the month, more wallpapers and features are being added all the time!
Most Recent Backgrounds
Popular Kawaii Backgrounds
Brands
Check out all of our cute wallpapers sorted by brand or company here:
Wallpaper Colors
Looking for a specific color? Click on the colour you would like and all of the wallpapers that include that as a main colour will show up.