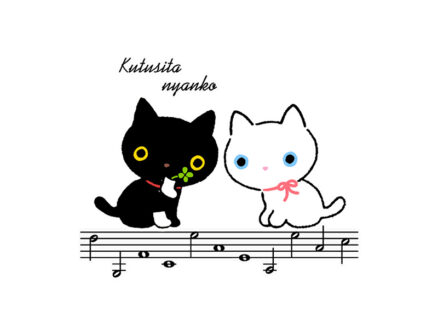 Kutusita Nyanko
Kutusita Nyanko
Welcome to our delightful collection of Kutusita Nyanko wallpapers! Here you'll find a wonderful assortment of free wallpapers featuring everyone's favorite black cat with white socks. Created by the popular Japanese brand San-X, Kutusita Nyanko has taken the world by storm with its cute and endearing personality.
Our collection boasts an array of charming designs that capture the playful and mischievous spirit of Kutusita Nyanko. From whimsical illustrations of the cat napping in cozy socks to cheerful depictions of the feline frolicking around with friends, our wallpapers will transport you to a world of cuteness and joy.
Whether you're a longtime fan of Kutusita Nyanko or discovering this adorable character for the first time, our wallpapers are the perfect way to add a touch of kawaii to your device. With options available for desktops, tablets, and mobile devices, you can enjoy the lovable and charming Kutusita Nyanko no matter where you are.
So why wait? Browse our collection today and download your favorite Kutusita Nyanko wallpapers for free! With our delightful designs, you can turn your device into a haven of cuteness and enjoy the playful spirit of this beloved feline every time you use your device.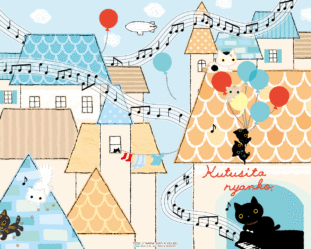 The matching day time wallpaper of the Kutusita Nyanko Cat Night-Time Music Wallpaper.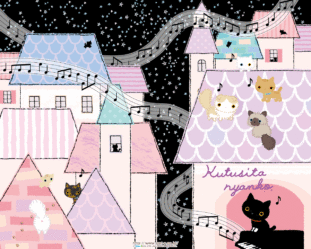 The Nyanko cats are out and about at night while a piano is sending music through the town in this night sky wallpaper.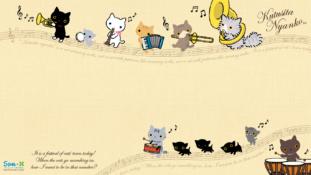 Cute San-X kitten Kutusita and friends are happily playing musical instruments in a marching band in this mostly pastel yellow desktop wallpaper.