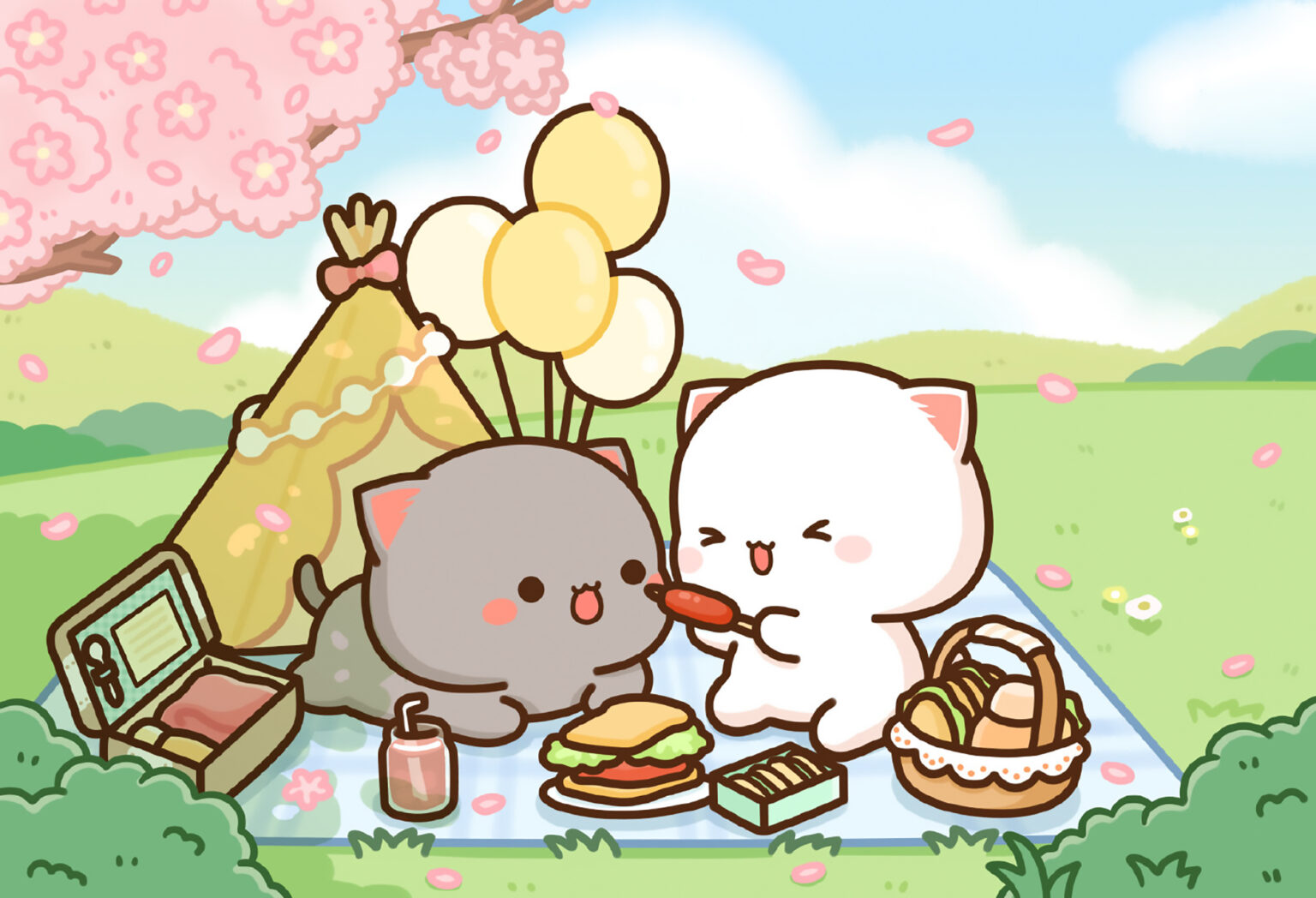 Peach & Goma are having a lovely picnic in the beautiful springtime nature. Peach is feeding a delicious corn dog to Goma, who seems to be enjoying it very much. As they sit under the blooming cherry blossom tree, they enjoy the fresh air and the peaceful surroundings.
The scene is picturesque, with vibrant colors and a serene atmosphere. Peach's dress sways gently in the breeze, while Goma's fluffy fur rustles as he takes another bite of his corndog. The cherry blossom tree's delicate pink petals add a touch of whimsy to the already enchanting scene.
It's clear that Peach and Goma are thoroughly enjoying their time together. They seem completely at ease in each other's company, surrounded by the beauty of nature. This charming wallpaper is sure to bring a smile to anyone's face and provide a peaceful escape from the hustle and bustle of everyday life.