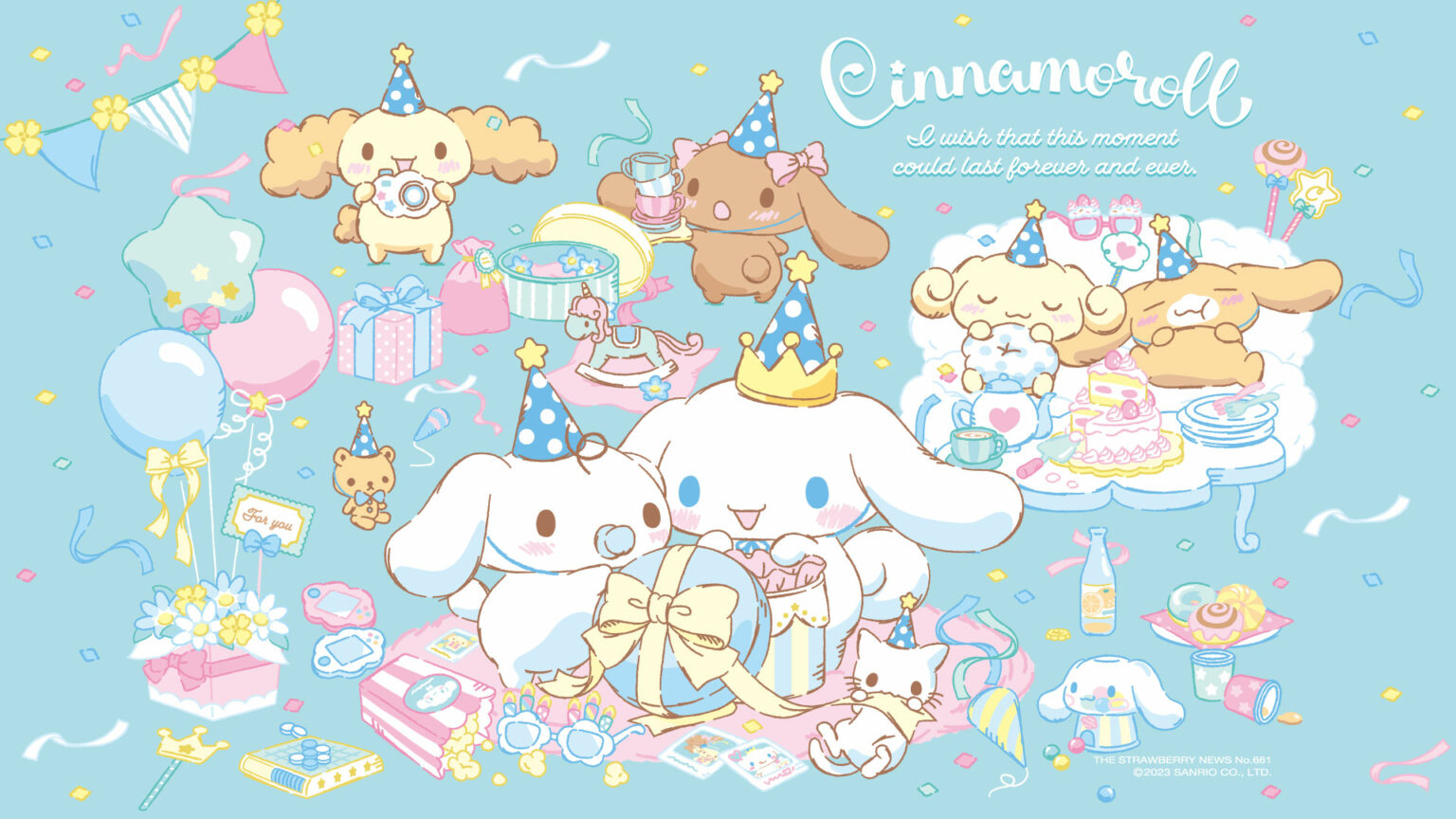 If you're a fan of all things cute and pastel, then you'll definitely want to check out this adorable Cinnamoroll wallpaper from Sanrio! Featuring the beloved Cinnamoroll and his friends, this kawaii background is perfect for adding a touch of whimsy and charm to your desktop or mobile device.
The wallpaper showcases Cinnamoroll and his friends enjoying a sweet pastel party, complete with balloons, cake, and plenty of cute decorations. The soft pastel colors and playful design make it a perfect choice for anyone who loves kawaii and all things cute.
At the top of the wallpaper, you'll find the sweet phrase "I wish that this moment could last forever and ever." This adds a touch of nostalgia and sentimentality to the already charming scene, making it a perfect choice for anyone who wants to add a bit of whimsy and sentiment to their digital devices.
Originally released by The Strawberry News in March 2023, this Cinnamoroll wallpaper is sure to become a favorite among fans of Sanrio's beloved characters. So why not brighten up your day and add a touch of kawaii to your desktop or mobile device with this cute and playful wallpaper?